Write down thoughts. Fast.
The digital notebook for developers, and makers. Ultra fast fuzzy search. Mouse or Keyboard only navigation. Pure markdown with auto formatting and indentation. Offline.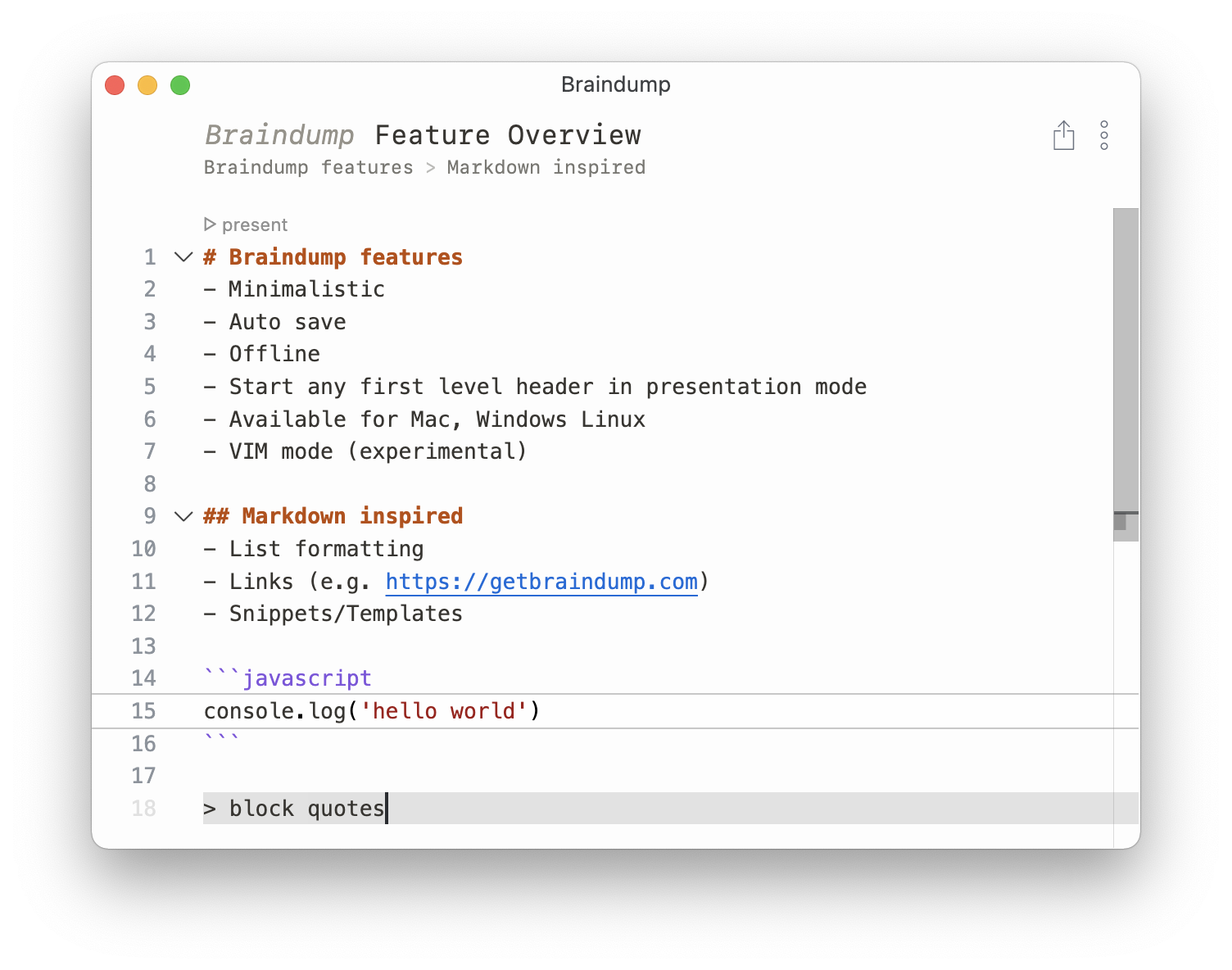 Features
Fuzzy Search
Write down your notes first. Organize later. Or use the ultra fast fuzzy search to find anything whenever you want. Hit ESC or Cmd/Ctrl+P to start.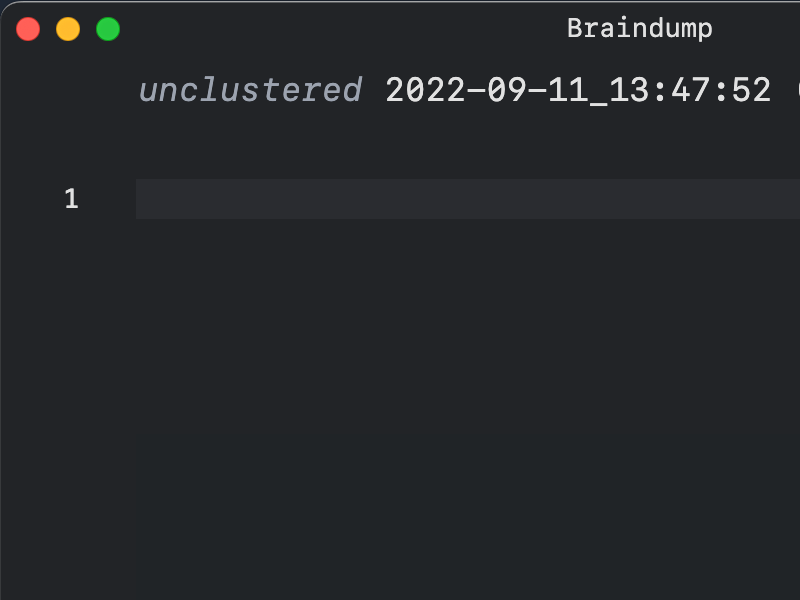 Snippets
Create your own snippets to quickly add repetitive information. This also helps to structure things that repeat often.